Legal USA Sportsbook Payout Methods
From the perspective of the bettors, the payout process is arguably the most important part of a sports betting site. After all, it's the part of the process in which the bettor gets paid from the winnings that they made on wagers laid down. There are important pieces that make up the payout process at legal sportsbooks though, and U.S. players should pay attention to this section because important information is going to be covered.
Each sportsbook will have its own unique process for how payouts are conducted. That's why it's a good idea to shop around at different sites and check out the payout options, times, and fees is applicable. This information will be easily found on the site, either in a banking or cashier section. Sportsbooks want their players and future players to know the options that they are going to have when they come to the point in time of receiving a payout. The complete picture of a withdrawal is covered here below, so that you can know exactly what to expect heading into a legal sportsbook accepting players from the United States.
How Long Does It Take To Get Paid?
This is the most commonly asked question relating to the withdrawal process at an online sportsbook. That's because bettors want to get their money quick! It should be known though that each individual sports betting will have different answers for this, because not all methods will be the same across the board. In fact, you should expect there to be different choices at different books. Within those choices though, the time it takes to get your money will be relatively consistent, which is good news.
Types Of Legal Sports Betting Deposit Methods
Because there are several different options for players to receive a sportsbook payout, we've taken the liberty to list the common ones below and explain details about them that are particularly relevant. All these withdrawal options are available to players in the United States. Many of the best legal USA sports betting sites will have at least a few of these to pick from, if not all.
Check Through Mail or Courier - A check option can come in the mail, through a courier, or something called an ExpressCheck. All three have different times associated with them. The ExpressCheck can be received within seven days, while the other two options are anywhere from a week to three weeks. Fees and withdrawal minimums vary by sportsbook.
Wire Transfers - The wire transfer is the fastest American method to receiving a sportsbook payout. These can take as little as 36-48 to be received. Among the methods includes Western Union and MoneyGram. The fees that come with wire transfers are not based on time, but rather on the withdrawal amount. The more being paid out, the higher the fee.
Bank Wire - Different from a wire transfer, a bank wire can take up to 10 days to receive. This is a good choice for those looking to withdraw a high amount. The minimum and maximum deposit options for a bank wire are probably the highest you will find at the sportsbook. It's definitely a big player's friend.
Money Orders/Cashier's Checks - Either options for a money order or cashier's check can be paid out to a player. This is typically though only if a deposit option of either is featured on the site for the player. If it isn't, than the standard check it probably the default option for a method like this, since they are rather similar.
Debit Card - This is a limited payout option currently, but there are sportsbooks that allow a payout to go on to a debit card. 5Dimes Sportsbook is the specific book that comes to mind, utilizing what is called the Debit Cards Fund Application. This takes approximately 3-5 days to complete the transaction.
Sportsbook Payout + Withdrawal Limits / Restrictions
There will be limitations on the withdrawals that bettors can make from their account. The biggest limit to understand is how much a payout can be at one time, and what the process is to get the payout. Refer to any sports betting website's cashier for specific information on withdrawal limits in terms of the minimum + maximum payout amount.
The other pieces to this are the amount of times that a withdrawal can take place. These rules will be in place as well. Sportsbooks will often offer free withdrawals based over a given time frame. But even for account holders that want multiple payouts in a given timeframe, there will be limits on what can be done for that as well.
Betting Sites With Fastest Sportsbook Payouts
We mentioned a few of these bookmakers in the short reviews of the individual payout methods but here is a bit more about the online sportsbooks we trust when it comes to staying out of trouble and getting paid in a timely manner.
Bovada Sportsbook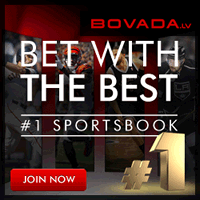 Fastest Sportsbook Withdrawals
Bovada offers players three different choices to receive a payout, grouped into two categories. You will find a courier check option and a rapid transfer option. The rapid transfer actually breaks down into a Western Union transfer or a MoneyGram.
Bovada prides itself on getting payouts to their players quickly and reliably. A check takes just 5-10 business days to get to a player, with a minimum of $20 up to a maximum of $3,000 able to be received.
In the case of the two wire transfer options, a minimum of $100 is required to withdraw, with the cap at $800. Fees escalate on the amount taken out, anywhere from $20 to $60.
BetOnline Sportsbook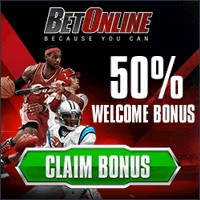 Quick Payouts, Lots of Payout Options
There is no shortage of payout options from BetOnline, making it one of the nicest sports betting sites for making a withdrawal. There are a whopping three different types of check payouts that can be received. On top of that there are both Western Union and MoneyGram transfers available, plus a bank wire!
The check options are a courier; check in the mail and an ExpressCheck. The fees are different with each, with the ExpressCheck the highest at $50. Through the mail is just $25 while the courier is $35.
Wire transfer options are consistent with the escalated fees based on amounts as with any sportsbook. Western Union users can withdraw up to $950 compared to $800 for a MoneyGram. Payouts here are anywhere from 12-36 hours, so it's very quick!
For the bank wire, the maximum is the highest, per the usual. It's set at $5,000, with the minimum installed at $500. Expect this withdrawal to take anywhere around 10 days.
Top Legal USA Sportsbooks
RANK
SPORTSBOOK
USA?
RATING
TRY IT
Depositing
Hopefully your understanding about payouts for legal U.S. sportsbooks is a bit more now. As you can see there are plenty of choices to pick from, every going back and forth between the different sportsbooks. The same can be said for deposit as well. The concept of uniqueness between sports betting sites is similar to how payouts work. Bettors will be able to notice differences between deposit options.
When it comes to funding an account, there are different options than payouts as well. One of the most notable will be the acceptance of credit cards like Visa and American Express. These are very commonly accepted either individually or both at the same time. But commonalities like wire transfers and money orders are interchangeable between deposits and payouts as well. For more information on legal sportsbook deposits, please visit our page dedicated to funding accounts.