Is Sports Betting Legal In The United States?
When it comes to the online gambling industry, few questions are harder to answer than whether or not sports betting is legal in the USA. Though we are not attorneys, we have looked into the different laws pertaining to sports betting - both online and offline - in order to determine whether or not the online sportsbooks are legal. We are not going to sit here and tell you it is legal to bet on sports and that you will not be able to get in trouble from betting on sports, but you will at least be able to play if you so desire.
Legality Of Online Sports Betting
The team here at www.LegalUSASportsbooks.com thinks the legality of sports betting is kind of like a cake. It has layers. Just like you may have to cut the top layer of a tiered cake in order to get to the bottom of the issue, you will have to break down the laws pertaining to sports betting from a top down form.
As you know, the federal government and the state governments both have the ability to decide on whether or not certain things are legal, though State's Rights have given each state the ability to regulate anything not expressly given to the federal government. There is a lot of debate over what powers are given to the federal government, as it pertains to online sportsbooks, and we have broken down the laws governing sports betting for you to have some insight into the industry on a whole.
Governing Online Sports Betting At The Federal Level
Federal Wire Act Of 1961 - In order to combat organized crime and add to the RICO predicates, the federal government passed the Wire Act of 1961. this had made it illegal to operate a business of sports betting. The Wire Act has been determined to only cover sports betting, and it has also been suggested that only those "in the business" of sports gambling, not those using the business, are eligible to be put in trouble.
The law's legislative history essentially indicates that it was meant to combat organized crime, and it has scarcely been used to shut down offshore online sportsbooks. This is just one layer of the sports betting cake, a delicious cake that players are attempting to enjoy without any complications.
UIGEA of 2006 - President George W. Bush's administration was faced with a piece of legislation known as the SAFE Port Act. originally intended to protect the nation's ports, this law had one shady little addendum thrown into it at the last minute - the Unlawful Internet Gambling Enforcement Act. Colloquially known as the UIGEA, this law had made it so it would be illegal for those in the business of gambling would be liable for accepting payments from those in the United States, if the gambling sites are in violation of state and federal law.
This law has been interpreted time and time again as not actually making online gambling illegal, but rather it simply made it illegal for gambling sites to accept payments. It had been used on a limited basis to shut down some online gambling sites, including some of the world's larger online poker rooms. To date, few gambling sites have been shut down by the UIGEA, which has been challenged for being unconstitutional.
PASPA - Any and all sports betting that takes place on U.S. soil falls under the jurisdiction of the Professional And Amateur Sports Protection Act. Passed in 1991, PASPA clearly defines which states are even permitted to regulate the sports gambling industry. This has created much controversy as some states have since wanted to allow sports betting within their borders but are turned away due to this law. As it stands, residents and visitors of Nevada + Delaware are the only ones that can place a wager for real money under this law... Oregon and Montana are also approved but choose not to have bookmaking operations in their respective states.
Governing Online Sports Betting At The State Level
The next letter of our metaphorical cake comes down to the states. Each state has the right to determine what is legal and illegal, provided it does not supersede federal law, and gambling is one such industry that is regularly regulated by many states. In the case of many states, there has been no law written to specifically ban online gambling.
A few states, primarily the state of Washington, have banned online gambling, however, no convictions or prosecutions have arisen from this, none that we have heard of at least. You may still want to check with a lawyer if you are unsure over whether or not the games in which you wish to participate are safe to play.
More About The State + Federal Sports Betting Laws
As a footnote, remember that each laws are always changing. Congress could change the laws at a moment's notice, making sports betting illegal over night. While we do not think that this is likely to happen anytime soon, it is a possibility you may have to contend with as time goes on. Be wary, and remember that we will update our page when the laws change - for better or for worse. Until then, keep having your cake and eating it too, as the time may soon come where you can wager without any complications.
Synopsis Of Legal Online Sports Betting
As you can see, our cake has many layers. Online sports betting is a complicated affair, and we cannot tell you exactly how to interpret the laws. Sadly, legalese is not a language we speak - we are not attorneys. That having been said, will you get in trouble? Probably not, but there exists the possibility.
We do not want to tell you to go ahead and gamble, as you could potentially be arrested for violating state laws. As long as you are not the one taking the wagers you are not violating federal laws, apparently at least, but you will not be slapped in handcuffs simply for placing a few wagers on sports.
Remember to choose your sportsbook with care, as there are some sportsbooks out there that are simply in the industry of ripping off their players.
Legal Sports Betting Sites
There are plenty of great legal sports betting sites that players in the United States are able to take advantage of. These sites will be chock full of sports odds from leagues all around the U.S. and the world. Betting real money is easy, and best of all legal to do. We've got some of the top sports betting sites for you to check out.
Bovada Sportsbook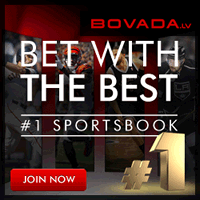 Legal USA Sports Betting Site
Betting sports at Bovada has never been better than it is for USA players right now. Bovada is the top American sports betting site that we deal with, as they are a great standard to aim towards. Bovada accepts players in every state but three. They are Delaware, Maryland, New Jersey, and Nevada.
Legal deposits to bet money on site can be achieved through several outlets. One of them is a Visa deposit. The Visa card option is definitely the one that is chosen most often, with the funding going through immediately. From there, the world of betting odds at Bovada is open to players to do as they wish.
SportsBetting.ag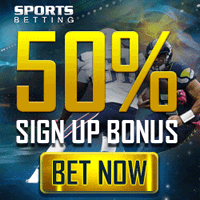 75% Bonus up to $1,000 - USA Legal
There are a few guarantees relating to SportsBetting. The first is that the crop of betting odds available on site will be as good as any in the industry. The second, legal bets for players in the United States can be made. SportsBetting conducts their operation out of Panama City, Panama, and definitely enjoys USA players.
U.S. bettors can create an account today, as the process to sign up takes just a couple of minutes to do so. From there, it will be the next step to make a deposit and then place all the wagers you want!